African Safari Experiences of A Lifetime
See life in a whole new light with limitless experiences under the starlit African sky. With the Africa Luxury Escapes Unlimited Experience offering, there is no location too remote, wild or untamed, and there is no experience or event that can not be arranged while all the aspects and requests remain bespoke from A-Z. Guests experience the wild heart of Africa on their terms with our Bespoke Camping Experiences which is designed with one thing in mind: to make it simple for VIPs to create the ultimate adventure in Africa's magnificent landscapes, iconic parks, and game-rich conservancies. Employing luxury canvas tents to intimately connect with the great outdoors, there is no better way to experience the passion, hunger, and drive of vast wilderness and open spaces. Immerse yourself right in the wild itself with a bespoke, custom experience tailored to the T.

We present a custom experience for our VIPs, a curated experience with unlimited Luxury. No time frame, activity, or culinary requirements can't be arranged. Our offering often includes, but is not limited to: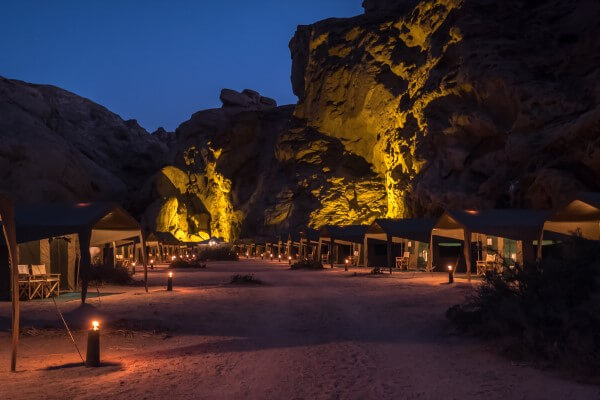 What We Offer
Private Bespoke Safaris for VIPs
Private Bespoke Safaris for individuals
Safari Weddings
Small or large groups
Incentive Groups & Corporate Events
All-inclusive mobile tented camps, anywhere in Africa, any entertainment – How you want it when you want it.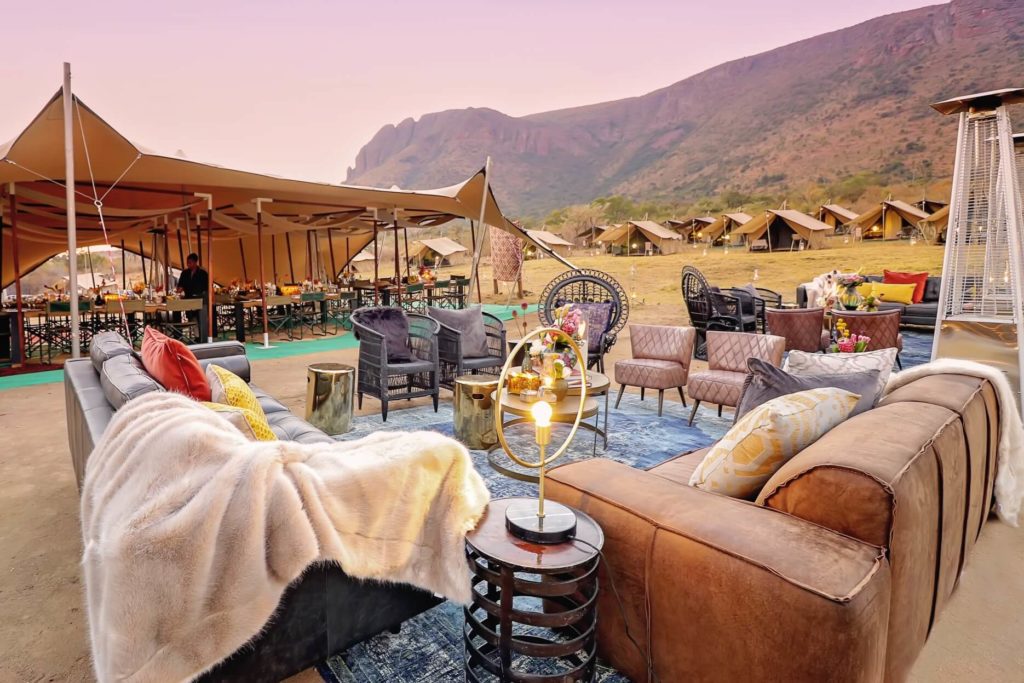 Limitless.
There is no limit to what we can arrange – even the most remote corners of the African wildness can not hinder our endeavour to meet the request of our clients. Our facilities integrate seamlessly into the great outdoors while still offering extravagant delight of supreme luxury and ultimate convenience. Vast open spaces, expansive vistas, rivers and valleys, and memorable African skies. Truly mobile and completely bespoke, create the seemingly impossible moments in the most extraordinarily beautiful locations with delicious freshly prepared meals, luxurious linen, and a campfire ambience.
Without Constraint.
Our program is designed to meet and exceed every desire of our clients. Bespoke experiences can be arranged without limit and constraint. Contact us and arrange the gathering of your wildest imagination.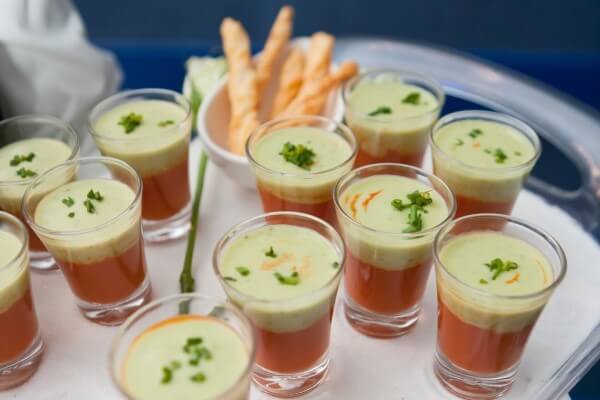 Experience Anything.
Craft an experience that leaves a lasting impression. We can cater to bespoke experiences at the most remote locations, be it the open planes of the Serengeti, the roaring rivers of the Nile, or will it be the dunes of the Kalahari. Experience any meal, any activity for any amount of travel within any time frame with limitless possibilities and constraints. Its Luxury Escpes's Unlimited experiences for VIPs.
Our Top Destinations
Want to see Africa's most popular and iconic destinations? Or perhaps you are more interested in the remote retreats and hidden gems. Whatever your travel needs and wishes are, our Africa Safari Experts will tailor-make your dream vacation. Browse our recommended countries and let us guide you on where to go in Africa.
Need more details? Search Our Available Accommodation